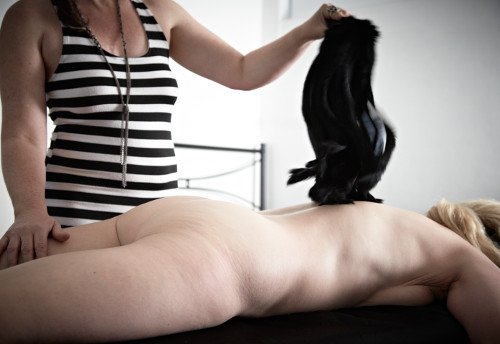 If you're curious to sample what Anastasia experienced in '50 Shades of Grey', the fastest-selling paperback of all time, it's time to explore your submissive desires in a Bondassage or Elysium Massage session with me.
You may feel somewhat intimidated surrendering to a male dom in a more traditional S&M environment. As a female dom, I am finely tuned in to women's needs, desires and boundaries. My insights give me the ability to push your boundaries in a safe space and explore your sexual edge without making you feel uncomfortable.
If this is your first S&M experience, Elysium Massage is a softer, gentler version of Bondassage that promises to more comfortably stretch your sexual boundaries, making it the ideal introduction. And for the more experienced among you, Bondassage promises to take you on a wild pleasure ride into your most secret kinks.