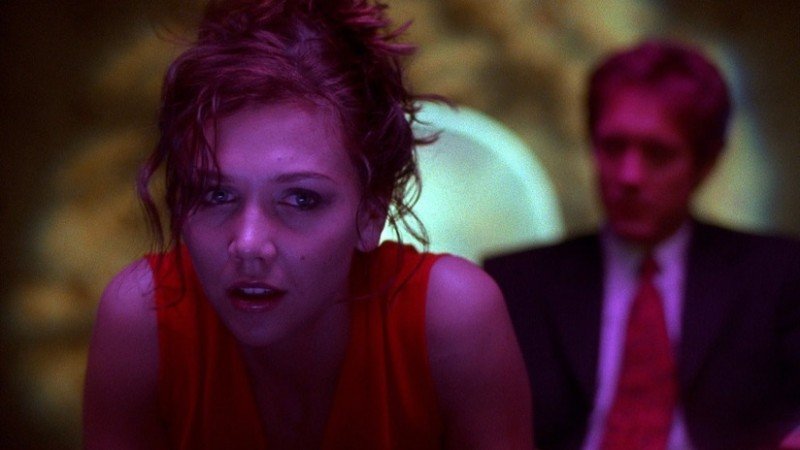 They may not always portray bondage realistically – but sometimes movies and TV shows do show BDSM in a positive – or at least entertaining – light. Here's our pick of the top three kinky scenes ever shown on our screens.
1: Secretary
Maggie Gyllenhall and James Spader's dom/submissive relationship has to be one of the most intriguing and arousing ever portrayed on the big screen. From that famous spanking sequence, to the tender sex scene at the film's end, this is one movie that succeeds in portraying BDSM without the usual sensationalism or moralising. Check it out here:
2. Secret Diary of a Call Girl
This brilliant series is a frank, explicit and often hilarious account of a high-class London call girl's exploits, and we love it for it's non-judgemental approach. This scene expertly depicts Hannah's transformation from girl-next-door to dominatrix, and the realities of the job. Enjoy!:
3. 91/2 Weeks
It's got a blindfolded and submissive Kim Basinger, and a bad-boy Mickey Rourke, in one of the most erotically-charged scenes ever witnessed. This scene with a wandering ice-cube caused quite a stir when the film was first released. Here it is again, for your viewing pleasure!
Book a Bondassage session with Taranga If you're a novice to the world of S&M, and interested in discovering your own kinky side, book your Bondassage session here.