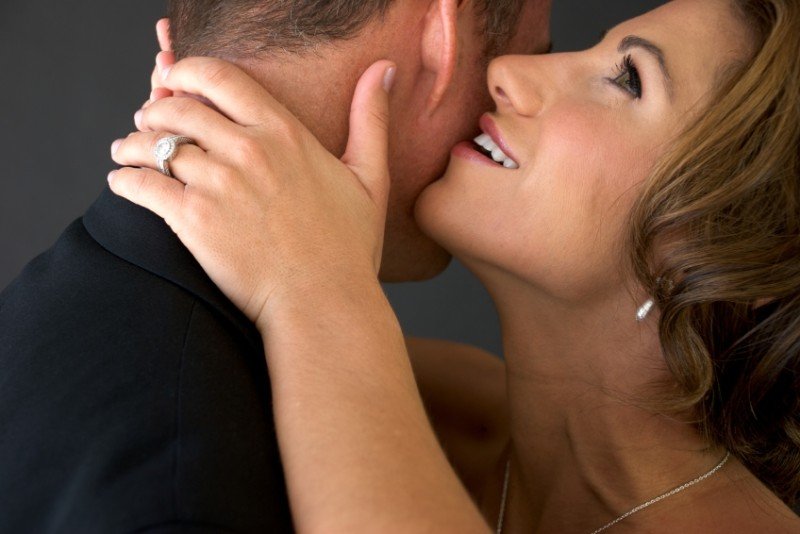 BDSM is often about taking control, being vocal and confident, and asking for what you want – so if you're interested in exploring this world, talking dirty can be a great starting point, to ease you into this way of being. But for many of us, even this can be challenging, and it can often feel awkward, embarrassing or uncomfortable to vocalise in this way with our partners. So here are a few pointers to help you become a verbal virtuoso in the bedroom!
Practise alone
Get comfortable with hearing your voice say those words by whispering some choice phrases during solo masturbation. Start off with some choice one- worders' like 'fuck', 'yes', 'oh', 'god' and your partner's name, and whisper them at first, until you build up your confidence enough to start shouting them out, if you feel like it.
Write them down
Sometimes it's a case of not knowing quite the best words or phrases to say in the moment – so writing them down in advance allows you to carefully craft the right words, phrases and sentences to scream when the time comes. Read them aloud and practise them regularly, so they'll be on the tip of your tongue when you need them.
Get creative
There's no doubt that learning a few new terms can add wonders to your oral repertoire – so brush up your knowledge by doing some research, and make up some outrageous remarks to titillate, amuse and entertain. DirtySlang.com is a good place to start… but just make sure you don't take it to the point of ridiculousness, as evidenced by Kate Winslet in this hilarious scene from the TV show 'Extras'.
Describe it
A good method to help you break the ice is to start off by describing what you're feeling during sex. Phrases like "that feels great", or "you're making me so wet!" are ideal.
From there you can describe what your partner's doing to you. "Yes, keep licking!", or "you're going to make me come!" for example.
In the next stage, start asking or demanding what you want. For instance, "fuck me harder!" or "stick your tongue up there". Get creative, let go of your inhibitions and allow your imagination to do the talking, and you're on the way to creating some sexcapades worth remembering!
Probably best to leave the "big purple-headed womb ferret" out of it, though.