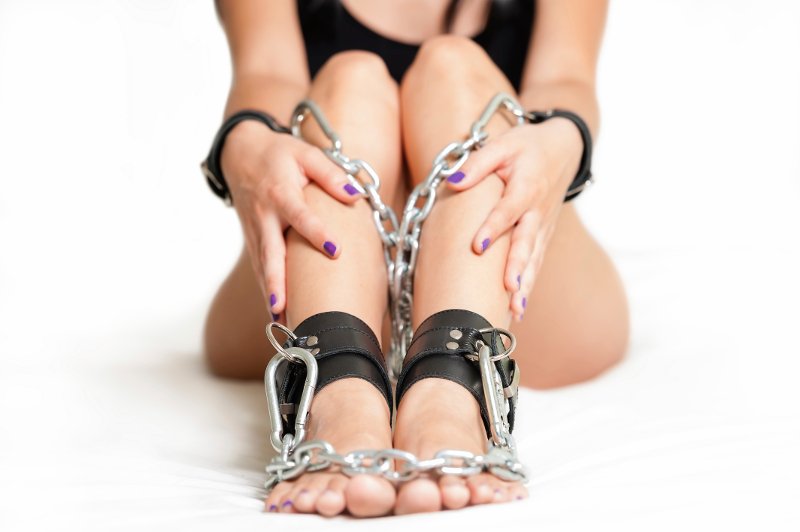 New relationships are always exciting, particularly when it comes to sex – you're both feeling frisky and fornicating wildly at any opportunity. It is only natural that this level of sexual intensity wanes, but that doesn't mean a long term relationship can't have the pleasure of passionate sex and trying something new.
Thinking kink can be a great way of taking your sex life to the next level and increasing excitement, novelty and desire in what may have become a predictable sexual routine. With the runaway success of 50 Shades of Grey, kink has gained mainstream exposure and as a result more and more couples are becoming keen to explore kink and bring sensory play into their relationship, but this is sometimes easier said (or thought) that done.
Communication is Key
Communication, respect and trust are essential in any healthy relationship and especially so when considering broaching new sexual territory and taking a journey of sexual exploration together. Introducing kink into your relationship requires that you and your partner have strong communication skills and are able to communicate clearly what you both want, need and desire within this new context.
One Step at a Time
It is a good idea to take small steps when thinking about introducing kink into your relationship. While you might be ready to jump straight in with a flogger and restraints, this may, understandably be a little overwhelming for your partner!
The key is taking the journey of exploration together, building up familiarity and confidence and experimenting with tools and techniques that allow you to safely and comfortably incorporate kink into your sexual repertoire. Advance gently through feeling the sensations of ropes, being blindfolded and role playing through to whips and restraints – if and when both you and your partner are ready.
If it feels too much to launch into a conversation about wanting to try BDSM with your partner initially, start by suggesting a technique such as Elysium Massage which will allow you to gently stretch your sexual boundaries together before moving further into the world of kink.
Keep it Safe
Keeping it safe isn't just about avoiding dangerous acts. It is important to be respectful of boundaries and take care of yourself and your partner when enjoying kink and BDSM. Make sure you establish a safe word prior to beginning a session of sensual sex play and that both parties are confident with when to use it – or if one of you is going to be bound and gagged, come up with something that will make it obvious that you need to stop.
Research Reality
Do some research and explore the reality of kink. There is a whole world of kink, BDSM and sex play out there and it isn't necessarily what you may have seen on screen or read about, which are often not full and accurate representations of reality. In fact some of what is portrayed on screen can be dangerous and not recommended for the novice at home.
Always remember its personal – what works for someone else may not work for you or your partner and this is essentially about enjoyment, so do what feels good for both of you. You're not recreating someone else's fantasies – you're enjoying exploring your own.