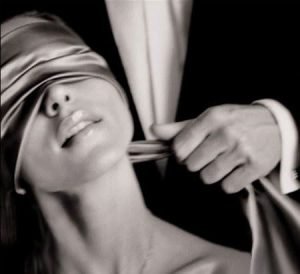 There seems to be this unwritten assumption that as we get older, it's time to stop being sexual or sensual. That we should put our sensual selves and desire nature on the shelf and start acting like "mature older adults". What a load of crap!
Maybe you've been married for a long time, and things have gotten a bit stale, so the spicier and more intimate parts of the connection have been left by the wayside. Maybe you're older and single, and so you've come to think that your time should be spent playing bridge and doing needlework. Nothing could be further from the truth.
For a little inspiration, have a peek at this:
This is the trailer for a movie called Book Club. It follows the experience of four vital, sexy women in their older years rediscovering their sexuality by reading 50 Shades of Grey and seeing where it takes them, in conversations with one another and in their personal lives. It's exciting and juicy, and a perfect example of how we can all continue to blossom into our steamy sexual selves, regardless of our calendar age.
Our orgasmic nature is part of who we are, all through our lives. It never just goes away. No matter how many candles are on our cake, we can learn some new tricks at any age. If you've let your imagination go stale, you can always pick it back up and breathe new life into it.
Maybe it's time to explore some new sexual techniques. Maybe you'd like to make time for an erotic massage or bring a little spanking into the bedroom. Or perhaps a blindfold and some delicious sense play. A bit of light restraint to bring some novelty into the connection and get the juices flowing. What have you ben fantasising about? Or what would you like to fantasise about if you let yourself go there?
If you've been in a long marriage, bringing in some more play strengthens the connection and keeps things fun. And you deserve that. If you've been single and thought you had to give up on the idea of steamy, sexy play, it's time to let go of that silly thought and let yourself be the full orgasmic you that you have been for your entire life.
Our sexual energy doesn't have to fade as we get older. In fact, sex can be even better! We find ourselves in a place where we can be more adventurous and liberated. We have been around long enough to know what we like and what we want to explore. Sex in our later years can be even more delicious as we let go of some expectations, slow down, and really savor the experience. Or let ourselves go all those naughty places that we might have been too shy to play with in years before. When it comes right down to it, our twilight years can be some of the most sensual we have ever experienced.
So, if this strikes a chord in you, maybe it's time to rediscover your inner Miss Steele or Mr. Grey. Maybe it's time to have a little spank or a tie up. Maybe it's time to read some sensual literature to get the imagination going or get your honey (or a new flame!) to spend some time glorying in your body with a sensual massage. Have some fun and treasure your pleasure!
In love and light,
Taranga