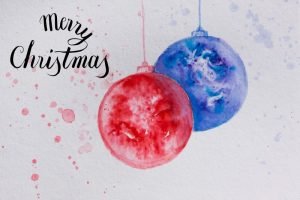 Blessings and good cheer to all for this holiday season. The time has come again, the moments we set aside for connection with family, good food, and celebration of all the year has brought. Time to tap in to our gratitude for the things we have and look forward to another year.
Let's all remember to pamper ourselves and fit in a relaxing moment or two. As beautiful as the holiday season can be, it can also spin us around quite a bit. In the midst of family chaos and gift-gathering, we all need some time to give back to ourselves. And it feels like his year has been a bit more chaotic than most, with lots of irons in the fire and not enough time to bring them all to fruition. Plenty of growth, and many opportunities to learn to flow with the unexpected events of life.
Bondassage Bliss has been expanding through the year, finding its balance point and opening me and others to new realms of sensuality. I'm excited to be holding several Bondassage training sessions over the course of the following year. These trainings offer the gift of adventure and the opportunity to explore new avenues of pleasure. Bondassage trainings help you to connect with your sensuality and deepen your relationship, to learn the art of both pleasuring and being pleasured in ways you never imagined possible. This training is perfect both for a personal exploration into tantric BDSM and to become a practitioner, sharing the gift of sensuality with others on a professional level. I've posted training dates on the website and you're welcome to message me if you'd like to discuss individual training.
Another new service I'm excited to share is the lockup. This is an opportunity to surrender and completely relinquish control, to experience sensual punishment, or to completely de-stress and enjoy solitude. The lockup session caters to the individual; what you get is exactly what you need. I am honoured to hold this sacred and healing space of total lockdown, and it has worked wonders for those who have received this experience from me. I will be offering a one hour session up to and overnight sessions.
You will see them featured on the website in the beginning of the year.
Most of all, I'd like to offer a thanks to the wonderful clients and playpersons who have shared experiences with me over the year. I feel privileged in helping each of you explore your desire and sensuality, helping you connect with your wild sensual side and surrender into depths of new excitement. Most of all, I'm honoured by the trust you have shown in opening so deeply, in allowing me to hold this space of vulnerability and pleasure.
My hope for the coming year is to open deeper into my own being, to step into the flow of life, explore all of those aspects of myself which call for attention, and live the fullest experience I can. What are your wishes this holiday season? Your deepest desires? And will you give yourself permission to explore them?
Sexy, sensual holidays to you all.